Mulvany electrical & MasterTherm Ireland
Working Together To Deliver The Optimal Heat Pump Solution
Why invest in a heat pump?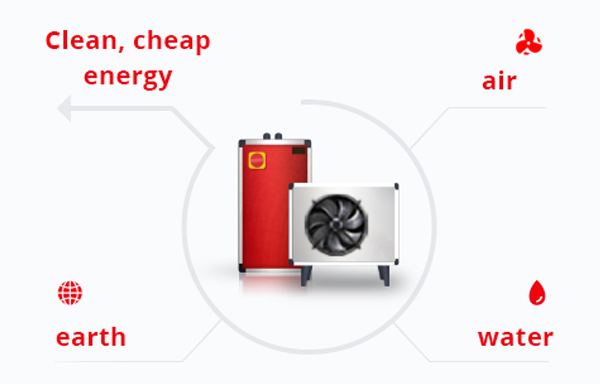 Saving the environment & your wallet
Heat Pumps can lower your heating bills by up to 75% and use renewable, clean, green energy. They offer comfortable living with online control. SEAI financial support is available for many installations, which further accelerates payback of your investment. Heat pumps use very little non-renewable energy and greatly reduce your carbon footprint.
Mulvany electrical are proud to partner with MasterTherm Heat Pumps. MasterTherm are one of the most reputable and experienced heat pump companies operating in Ireland. They design, manufacture, install, monitor and maintain ground, air and water heat pumps in partnership with their trusted network. 
Heat Pump System Control App
We bring you two apps in association with MasterTherm. 
The first is the Heat Pump Control App which allows users to control every aspect of their heat pump system remotely. 
Simple connection of your heat pump to the internet

Easy control of all heating circuits and DHW (Domestic Hot Water).

Online self-monitoring, system health-check.

Controlling via app for tablets and smart phones.

No monthly or annual fees for online access.

No static IP address requirements or router set up.
Download from the App store or Google play and access the live demo version.
Username: demo Password: mt-demo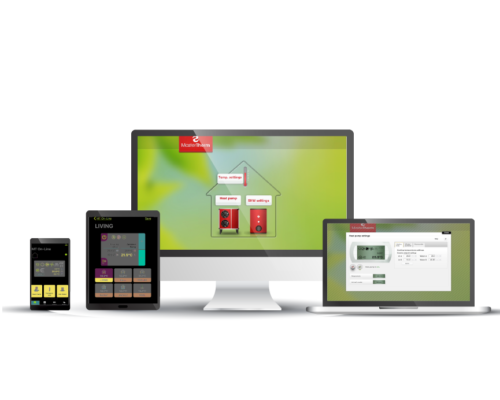 Need a quote for a heat pump? Call us right now!
Call our customer line right now.

Combining over 25 years in heat pump manufacturing at MasterTherm with our long and reputable history as one of Ireland plumbing and heating firms, Mulvany electrical bring you the highest quality and most trusted heat pump systems, available in Ireland today.
End to End Heat Pump Solution

Together with MasterTherm we work to design, manufacture, install, monitor and maintain the optimal heat pump system for your building. Quality design, simple and reliable installation, robust build structure, easy access and service are a feature of every system.

We make all aspects of your sustainable heating journey easy. From initial design through to installation & maintenance, our systems are designed around your needs, installed by professionals & built to last.
Multi Award Winning Design

MasterTherm external field engineers are multiple award winners, including 18 prestige awards from international exhibitions and are widely recognised across the European industry as being leaders in their field.

All heat pumps can be connected to the Internet. Users have the ability to control and monitor units from the Web, iPad or via smartphones (android and iOS).

Heat pumps connected to the Internet are continually monitored by our engineers. As a result, we are able to provide these installations with extended warranties of up to seven years.
Do you need a professional electrician?
Get a Free Quote.
Let us take the confusion out of your electrical work. We can inspect the job, provide a free quote and when you area ready carry out the work to the highest standard